DialerAI can provide you with a hosted predictive dialer for your outbound call center.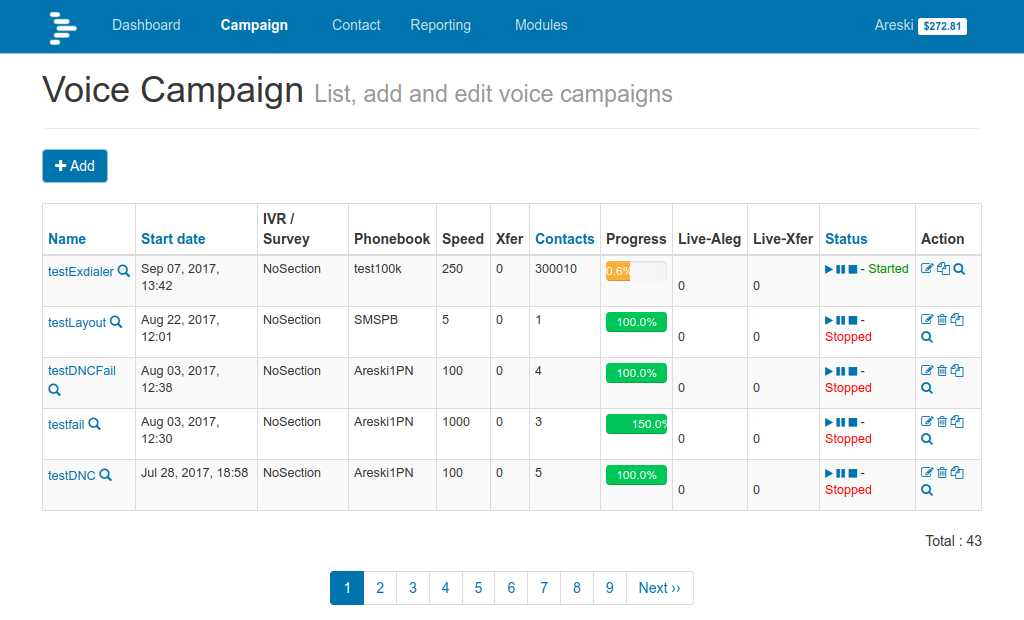 DialerAI's varies the dialling rate depending on the number agents that are occupied. It only delivers calls to agents when a real person answers. Calls that are busy or unanswered can be tried again later.
Our predictive dialer comes with answering machine detection as standard. When an answering machine is detected, a message can be left after the beep. If you don't want to leave a message, then the call can be hung up immediately.
We have a range of systems to suit many budgets. We offer small 10 or 100 concurrent call systems right up to systems handling well over 10,000 concurrent calls.
You are free to use any Internet Telephony Service Provider to deliver your calls with our predictive dialer. Using your own ITSP means that you get the best possible rates. These are usually cheaper than all-in-one hosted offerings who include calls.
Hosted Predictive Dialer can Boost your Productivity by 300%
It is estimated that a call center worker can talk for about 15 minutes in the hour when manually dialling. When the dialling is automated using a predictive dialer, that figure can increase to over 45 minutes in the hour. This represents a 300% increase in productivity, or the same as having three times as many staff making calls.
Because DialerAI is a cloud based power & predictive dialer, it's easy to use and you only pay for the capacity you need that can be quickly increased as your demand grows.
For a live demo, or for more information about our hosted predictive dialer, please contact us.
Try before you buy and start your auto dialer free trial today.
No obligation to buy. No credit card required.