Over the past few months, we have had more and more requests from customers specialising in debt collection and we have done some extended development to assist with that.
Typically, a debt collector may have a several contact numbers, such as a home phone and a cell phone. In a first instance, the debt collection agency using DialerAI will be able to import contact with more than one phone number, as well as assign list of fields that will be helpful for the agents or the IVR when contacting the debtor.
DialerAI's phone survey software is highly flexible and versatile with detailed reporting in near real-time and downloadable reports for later analysis. For a live demo or for more information, please contact us.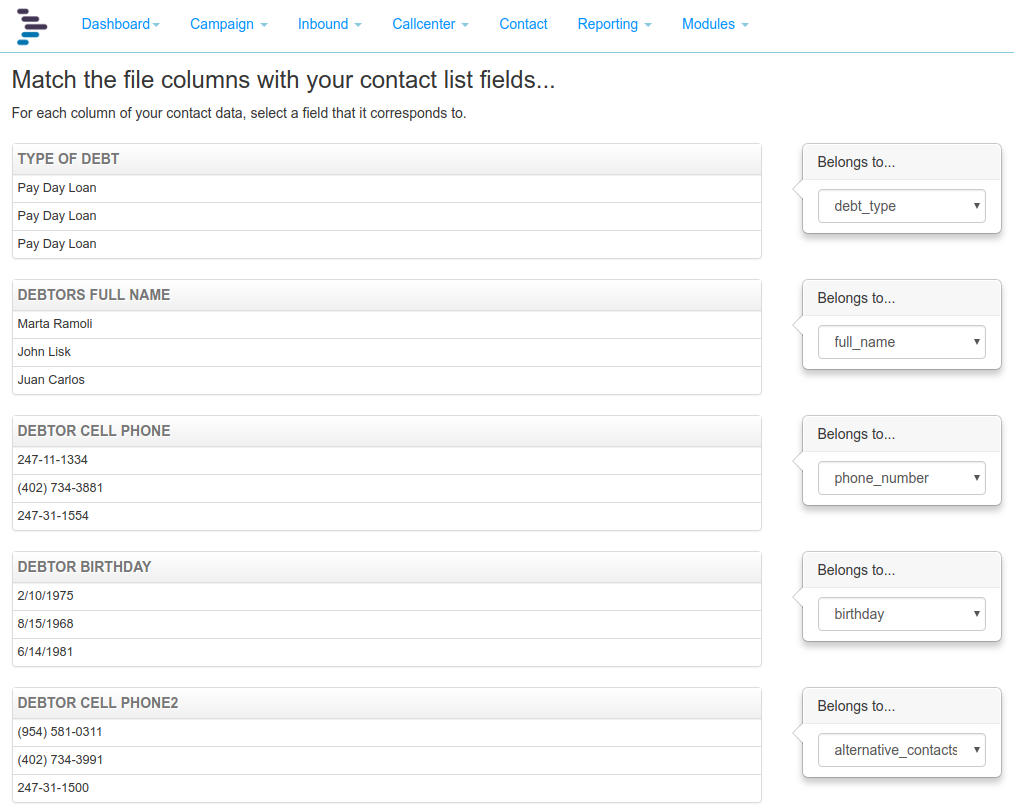 Looking for Debt recovery solutions
DialerAI allows you now to try each number you have on record until you get a response from the debtor, if the first number fails it will try the second, and then the third, up to 50 extra contact phone numbers.
The system can make follow-on calls to the hunting numbers if:
No one answers the call, either because it is engaged or unobtainable.
An answering machine answers, and you don't want to leave a message after the beep.
The debtor hangs up without listening to the entire message and responding to it.
Once a debtor has responded to the message, then no further attempts to reach the debtor are made.
Using DialerAI to do automated debt collection can now be considered valuable yet cost saving tool in contacting debtors, and getting a good results.
We have created a video demonstrating the debt collection survey, uploading contacts and configuring the campaign.