Our team is excited to announce our new Call Center Dialer capabilities in DialerAI. Our new call center dialer tools allow you to create your own agents and queues within DialerAI. This is one of the most requested features in the past year and we are very happy that we can deliver this to you.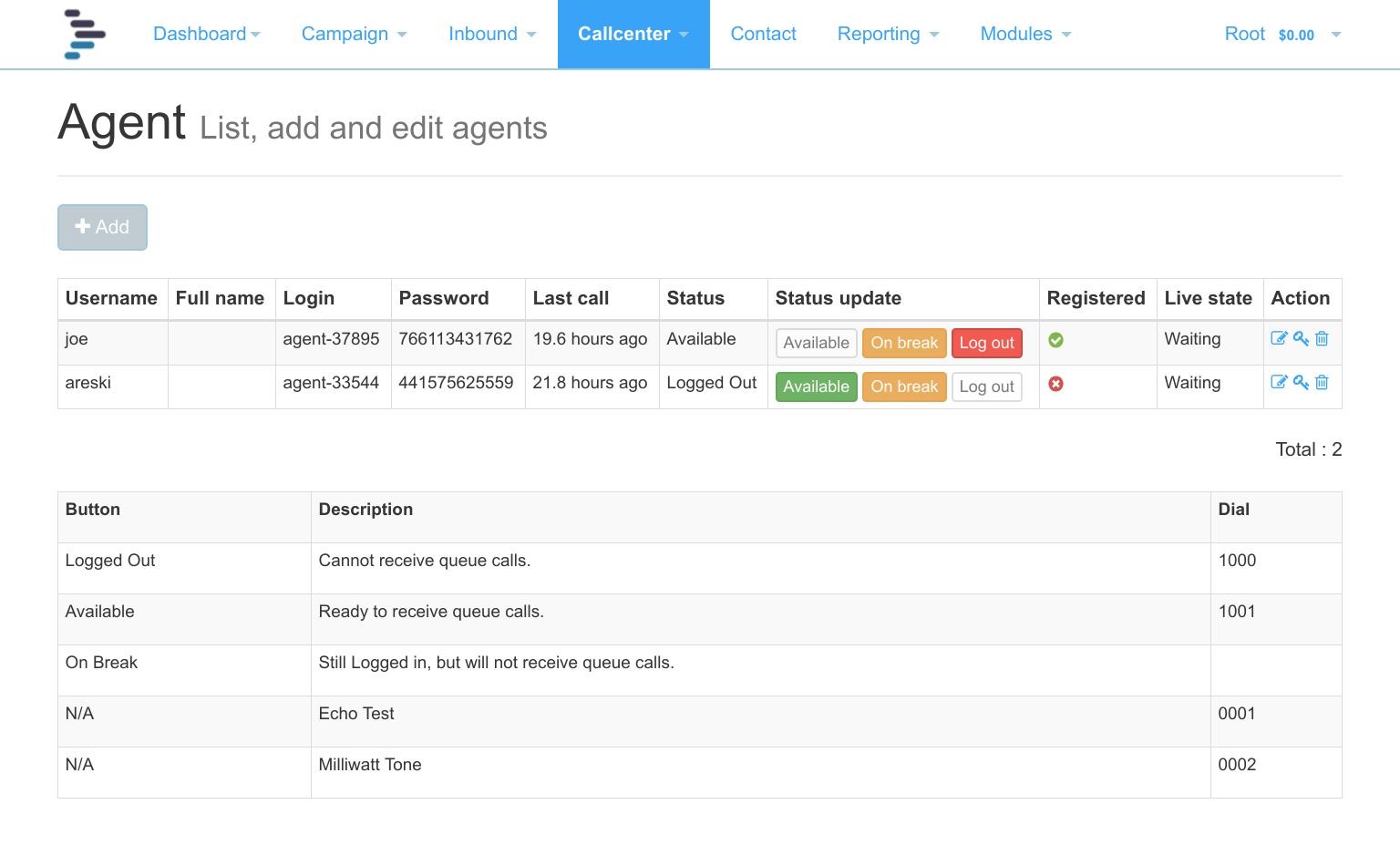 The new outbound call center dialer features are exciting as it develops towards a one-stop shop for all your call center dialer requirements. From the web panel you can create agents and queues and assign them to campaigns. Agents have the ability to log in and out of the call-center using their phone.
We created a video to explain how to use the new call center dialer features.
Phone Campaign with Agents & Queue
Outbound and Inbound Campaign can be redirected to a queue where a group of agents can answer the incoming calls. This can also be with a skills based routing IVR, for instance you can, via an IVR menu, direct your prospect to the most efficient group of agents to answer their call.
Power Dialing feature
A power dialer uses an algorithm to increase your agents' talk time. It enables agents to reach more prospects in less time. You need `power dialing` if you aim to take your outbound campaigns to the next level.
Virtual Call Center Dialer
Agents use their VoIP phone to connect to the call center dialer. As the agent is connecting via the Internet, your agents can be located anywhere so it's easy to build a virtual call center with agents working from home. Agents are added to the queue and calls are transferred to the queue from your inbound or outbound campaign.
Use your own VoIP carriers!
Choose your own VoIP carriers in your own country for the best possible prices. If you are making large numbers of calls, then our solution often represents better value for money than all-in-one providers on the basis of reduced call costs.
We have many other features to meet your call center dialer requirements, please contact us for more information or a demo.